Forum rules
Please
do not use this forum to advertise, sell photos or other products or promote a commercial website
. For more details, please see the
Terms of Use
you agreed to when joining the forum.
Posts: 169
Joined: Fri Jul 25, 2008 12:39 pm
Location: Firestone, CO
Horseshoe Mountain last weekend -
---
Posts: 1686
Joined: Mon Jun 14, 2010 2:44 pm
American Lakes Basin
The mountains - whose summits reach or exceed arbitrary thresholds for elevation and prominence - are calling and I must go.

-John Muir
---
Posts: 356
Joined: Tue Jul 27, 2004 7:28 pm
Location: Windsor, Colorado
Searching for silence over Steamboat Lake a couple of weeks ago: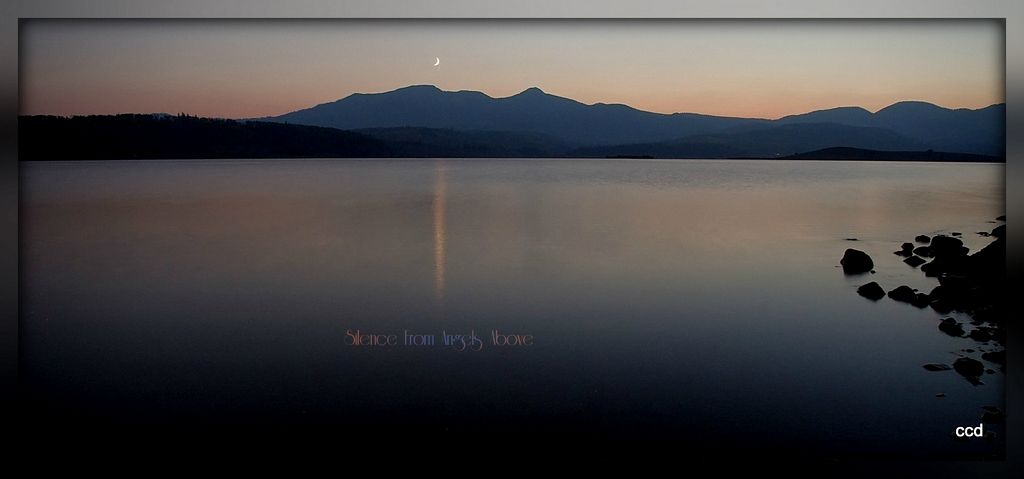 ---
"Whereas the beautiful is limited, the sublime is limitless, so that the mind in the presence of the sublime, attempting to imagine what it cannot, has pain in the failure but pleasure in contemplating the immensity of the attempt." - Kant
Mount Whitney and Mobius Arch at sunrise.
---
Mount Whitney and the Shark Fin at dusk.
---
Posts: 958
Joined: Tue Jun 30, 2009 12:27 pm
Location: Littleton, CO
A few favorites from a 10/20 sunrise climb on Mt Silverheels.
• It's by getting away from life that we can see it most clearly... It's by depriving ourselves of the myriad of everyday experiences that we renew our appreciation for them...I've learned from my experiences in the mountains that I love life. —
Dave Johnston
• Mountains are not climbed merely to reach a geographical location — but as personal and spiritual challenges to the participants. —
David Stein
• The best climber in the world is the one who's having the most fun.—
Alex Lowe
• Why do I climb the mountain? Because I'm in love! —
The Captain
---
Posts: 67
Joined: Wed Mar 16, 2011 1:30 pm
Location: Beaumont, Texas
West Side of Massive from North Halfmoon Lakes in July.
Attachments

2012-07-09_20-14-10_57.jpg (181.45 KiB) Viewed 781 times
---
Posts: 184
Joined: Mon Aug 18, 2008 4:51 pm
Location: Colorado Springs
Sunrise from Barr Trail this past Saturday (10-27-2012)
Attachments

IMG_1321.JPG (60.85 KiB) Viewed 752 times
---
On the Mount Whitney Trail: Mount Muir and Mount Whitney at sunset.
---
And then 90 switchbacks lower.
It's hard to believe that was only three nights ago. It was a remarkable moment on a sublime mountain.
---
Posts: 28
Joined: Wed Oct 03, 2007 7:56 pm
Location: Denver, CO
Hello,

There have been some great shots on here!! A few contributions from my travels. Cheers!
Attachments

sun pillar-lake dillon
summit county-1.jpg (176.09 KiB) Viewed 570 times

sunset on the na'pali coast-kauai
Kauai-1.jpg (161.32 KiB) Viewed 570 times

sunset from the slopes of mt rainier
washington 2449-1_e.jpg (168.67 KiB) Viewed 570 times
Eric
"In short, there is a kind of supernatural beauty in these mountainous prospects which charms both the senses and the minds into a forgetfulness of oneself and of everything in the world" - Rousseau
Instagram Id: ericschuettephotography
https://www.facebook.com/EricSchuettephotography
---
Posts: 308
Joined: Mon Jul 04, 2005 3:18 pm
Location: Westminster
Kimo- I loved the appetizers...can't wait for the main course.

Amazing sunrise heading up North Star yesterday...

"To play a wrong note is insignificant; to play without passion is inexcusable." -Ludwig van Beethoven
Instagram
---
Who is online
Users browsing this forum: RyanTV77 and 8 guests