Site Administrator
Posts: 7520
Joined: Sun Jul 25, 2004 7:34 pm
Location: Breckenridge, CO
I've added the following unofficially-name, sub-summits to the 14er checklist pages. The don't get added into the 53/58 summit tallies when you check them off, but they do show up as checked/unchecked when someone is viewing your peak checklist - either on the
14er checklists
or the Top-100 (Centennial) checklist through the
13er checklists
...
Elks
"North Snowmass"
Front
"West Evans"
"Southeast Longs"
Mosquito
"South Bross"
Sangres
"East Crestone"
"Northeast Crestone"
"South Little Bear"
"Northwest Lindsey"
San Juans
"South Wilson"
"West Wilson"
Sawatch
"North Massive"
"Massive Green"
"East La Plata"
"South Elbert"
"South Massive"
---
Posts: 2690
Joined: Thu May 17, 2007 2:59 pm
Location: Littleton, CO
Wow, some of these I'll have to pour over the maps to figure out if I stood on them or not. If I'm not sure or know I haven't then you just provided me with another excuse to go climb these again!
Red, Rugged, and Rotten: The Elk Range - Borneman & Lampert
---
Site Administrator
Posts: 7520
Joined: Sun Jul 25, 2004 7:34 pm
Location: Breckenridge, CO
Me too!

Since they been incorporated in the public lists updated by Gerry Roach and others before him, I figured I should give people the option to check them off.

"West Wilson"? I did that one in a thunder storm with USAKeller and cotajames.
---
Posts: 1278
Joined: Sat Jun 23, 2007 12:34 pm
Location: Fort Collins
You just gave me a reason to have walked over to S. Bross! I knew there was some point to that other than the draw of S. Bross' majestic beauty. Thanks.
"You may say I'm a dreamer, but I'm not."
---
Posts: 499
Joined: Tue Aug 29, 2006 11:13 am
Location: Boulder, CO
Oh great. Like I need more peaks to do. My wife is not going to like this.
I have more age than experience, more experience than knowledge, and more knowledge than wisdom.
Yet somehow I usually make it back to the car safely; and oftentimes, so do the people that I'm with.
---
Site Administrator
Posts: 7520
Joined: Sun Jul 25, 2004 7:34 pm
Location: Breckenridge, CO
Not sure I would call them "peaks," but that's a different discussion. With the exception of "North Massive" and "North Snowmass," I'll call them "interesting sub-summits."
---
Posts: 339
Joined: Fri Jul 18, 2008 7:26 pm
Location: Highlands Ranch, CO
One suggestion, if I may: on routes that pass over or near these summits, it might be helpful to note the "interesting sub-summit" (or whatever) in the route description. For example, I'm guessing that "Northwest Lindsey" is climbed while ascending the northwest ridge route? (East La Plata is marked already...)
Last edited by
Kevin8020
on Sun Dec 20, 2009 2:45 pm, edited 5 times in total.
Trust in the LORD with all your heart, And lean not on your own understanding; In all your ways acknowledge Him, And He shall direct your paths.
--Proverbs 3:5-6
---
Posts: 1999
Joined: Fri Sep 08, 2006 1:11 pm
Location: Colorado Springs
---
Posts: 1570
Joined: Fri May 05, 2006 11:05 am
Location: Denver, CO
BILL!!!!!!!! Ugh - I guess I'll just have to go out and climb... what a chore!
Kojones
Climbing partner: "Is this uphill the whole way?"
Kojones: "No, only half the hike is uphill."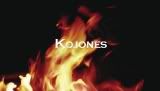 ---
Posts: 1135
Joined: Sun May 04, 2008 8:30 pm
Location: Castle Rock, CO
Finally, I get to check off South Elbert after climbing it from the Black Cloud trail 18 months ago.
---
Posts: 1702
Joined: Mon Jul 07, 2008 7:24 pm
Location: Monument, CO
JimR wrote:Oh great. Like I need more peaks to do. My wife is not going to like this.
+1!
Here I was starting to think I was get close to the finish line....I could see it off in the distance...in this coming summer. Now this just easily doubled my "to do" list.
Last edited by
globreal
on Sun Dec 20, 2009 5:38 pm, edited 1 time in total.
According to his great mercy, he has caused us to be born again to a living hope through the resurrection of Jesus Christ from the dead, to an inheritance that is imperishable, undefiled, and unfading, kept in heaven for you.
1 Peter 1:3-4
---
Posts: 1096
Joined: Sat Sep 13, 2008 6:06 pm
Location: Lakewood, CO
cvrti5 wrote:With all these peak, sub-peak, and 13er checklists, I'm starting to realize that I am a total loser. Thanks!
+1!
I've been told "Loser Hill" or "Booby Prize" are my ultimate goals!

The older you get, the better you get, unless you're a banana.
---
Who is online
Users browsing this forum: No registered users and 6 guests